Valued Technology Services Innovative Approach
Valued Technology Services is a full-service IT provider that specializes in a wide range of services, including tailored IT services, Cybersecurity solutions, compliance, and CO-Managed IT services for businesses in Connecticut and nationwide. We are committed to providing each one of our clients with high quality service and support.
Our unique IT team is incredibly friendly and can help you every step of the way in growing your business. We expertly combine our services in order to provide your business with customized help and support, so you only get what you need and what you want. Our innovative approach starts with a thorough investigation of what your business needs to succeed so that we can ensure a perfect fit with you and our services.
Valued Technology Services' clients benefit greatly when they choose to partner with us. Our compliance services help ensure that your business is meeting all necessary regulations and requirements. Our CO-managed IT services provide additional support and expertise to your in-house IT team, helping them manage your IT systems more effectively. Not only will you have more energy and time to focus on your business while we handle your IT needs, but you'll experience happier and more productive employees, too.
Let us help you open the doors to more technology so you can rest easy knowing that your network will always perform to your standards and that your business will be able to outperform its competitors with ease. Sleep soundly tonight knowing that your electronic assets are optimized, maintained, and protected – because ensuring your business technology runs smoothly is our top priority.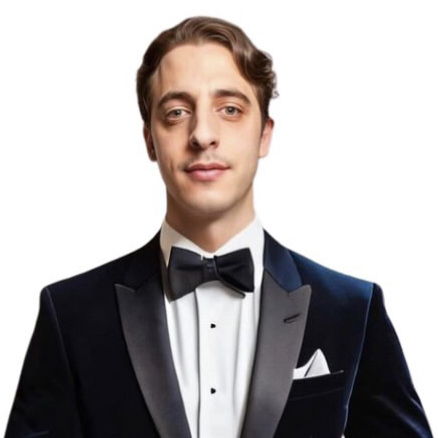 Douglas Hopson
Founder, CEO & Cyber Hero
My name is Douglas Hopson, and this is my origin story. I am a tech-savvy enthusiast who transformed into a Cyber Hero while growing up in Middlebury, Connecticut. My childhood curiosity about computers led me to assemble them alongside my Uncle Darin, troubleshooting issues, and laying the foundation for my future career. As I matured, I recognized the potential of turning my knowledge into a profession, prompting me to pursue education and delve into the intricacies of computer science and security.
Fast forward almost a decade, and I've cultivated robust technical skills, mastering diverse technologies and cybersecurity frameworks. My dedication to exceeding expectations and delivering absolute client satisfaction fuels my drive. Transitioning my career, I embraced leadership and business strategy, merging these capabilities with my technical expertise to establish my own venture-Valued Technology Services. Here, I offer top-tier cybersecurity and IT solutions tailored for small to mid-sized businesses across the nation.
The evolving landscape of technology and cyberspace propels my journey. As businesses of all sizes navigate this dynamic landscape, the demand for dependable security, compliance, support, and innovative technical solutions continues to surge. Guided by the principle of valuing and assisting others, I embarked on founding Valued Technology Services-a testament to my commitment to making a meaningful impact.
Confident Minded
Most important thing is to get rid of doubt and stay confident. If you have doubt in what you're doing, it's not going to work.
Time Is Of The Essence
On a mission, your worst enemy is idle time. We must stay dedicated, work hard, and show patience. Because when you skip steps you miss lessons.
Honest People
We are honest and forthright in everything we do, we always strive to keep our promises, fulfill our commitments, and follow through every time for our clients.
"That's the best currency you can offer: inspiration. So, when a person can rely on you for that, that empowers them in every realm of their life."
Ermias Joseph Asghedom
 (August 15, 1985 – March 31, 2019)
Community
We shall be committed to our peers, clients, and community. We are more focused on giving solutions and inspiration more than anything.
Responsibility

Own your actions and mistakes, understand what is in your control.