Outsourcing some or all of IT can allow businesses to eliminate or reduce the need to pay for in-house IT employees and the many expenses that come with hiring full-time positions.
But, many companies don't need or want to outsource all of their IT needs. Some just need extra support for their already established in-house IT departments. That's where Co-managed IT Services comes in. This kind of arrangement allows businesses to bring on only the IT resources needed and nothing more.
You may benefit from working with an MSP that provides Co-Managed IT services if:

Your IT staff is limited in size or experience
Your in-house IT team is overworked
Your in-house IT team lacks experience with an upcoming initiative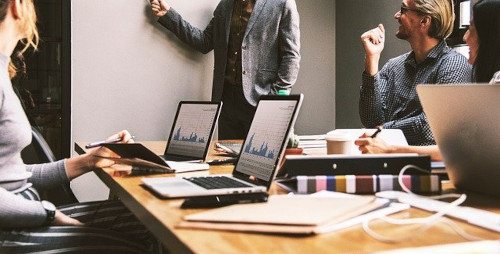 If you think you are ready to look into this option here is what you will get
with Valued Technology Services Co-Managed IT Services:
Network operations center (NOC)
Valued Technology Services offers 24x7 monitoring of your critical infrastructure, along with the ability to create customized incident response plans.
Service desk
Valued Technology Services operates a 24x7 service desk that can provide Tier 1 support to your end users or can act as an escalation point for your internal help desk (Tiers 2 and 3).
Patch and asset management
Valued Technology Services offers patch and asset management solutions that can include both remotely administered and on-premise aspects. You can offload some of the more mundane aspects of managing infrastructure and end user computing devices, so your IT team can focus on more strategic initiatives.
Security monitoring and threat protection
Valued Technology Services offers vulnerability management, security information and event monitoring, mobile device management, intrusion detection/prevention, identity management, e-mail security and endpoint protection solutions to protect your IT environment.
Backup and recovery services
Valued Technology Services designs and offers state-of-the-art backup and recovery solutions that provide peace of mind in the event of business interruption or catastrophic events.
Comprehensive IT management is rarely a one-man job. Managing the complexity of IT networks, system requirements, industry regulations, cloud computing, cybersecurity, VOIP, application updates, software licenses, hardware replacements, and more, is a lot to expect from one employee. Co-Managed services is an IT model that blends the convenience and strategic framework of an internal IT manager with the support and comprehensive knowledge of a managed-service provider.
Two Most Common Co-managing Scenarios Offered By IT Managed Service Providers:
Model #1: Outsource Helpdesk, Insource Escalation Resources
In this scenario, a business partners with an MSP to provide everyday tech support while keeping escalation in-house. This allows your tech support experts to focus on resolving the toughest issues while your co-manage partner takes on the mundane helpdesk calls. This is a particularly effective model for companies that are spread out across multiple locations and time zones.
One of the greatest advantages of co-managed helpdesk services is standardization of service across all of your company's locations. Your business also gains the ability to reliably provide support services outside of normal business hours. When you have a professional, co-managed helpdesk strategy in place, you eliminate the need for one or more IT personnel working the graveyard shift waiting for someone to call.
Model #2: Outsource Infrastructure Management, Insource Tier 1 Helpdesk
This option is a great fit for a business that:
Have over half of its employees at one location
A handful of remote workers or offices that connect into HQ resources
Remote work schedule that's aligned with HQ time zone
In this model, your business outsources all of its IT infrastructure management while keeping first-line technical support in-house. You may have an IT staff that lacks the time and advanced skills necessary to provide advanced infrastructure support or the resources to plan and manage Projects. Your business may also lack dedicated security resources to protect IT infrastructure and digital assets.