They Understand Downtime Costs Me Money

The biggest benefits from working with Valued Technology Services is having the peace of mind from knowing our computer systems and network are protected, our information is secure and data is backed up.

Another benefit is someone is always available when I need help, whether the issue is big or small, and they understand downtime costs me money. If you are looking for a new IT provider, I highly recommend Valued Technology Services.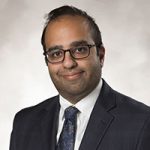 Kishore I. Kapoor
Attorney/ Founder
Connecticut Real Estate Closing Attorneys
Responsive, Efficient, and Professional

I serve on the Executive Board of Directors of a local charitable organization in the greater Waterbury area. I reached out to Douglas Hopson of Valued Technology Services recently for a Services Maintenance contract that our Agency was seeking for local Information Technology Services providers to bid on. Doug visited the Agency's offices, conducted a thorough survey of the hardware, software and applications currently being utilized by the staff and clients. He prepared and submitted their Network Risk Assessment for our review. We discussed this with Doug and his representatives at length.

They are a knowledgeable, professional, and capable organization to deal with for your organization's technology needs. I believe that they are a first-rate and varsity player in that space for any individuals or organizations requiring the service and support for their environment.

Justin J. Golden
Treasurer
Waterbury Youth Services
Proactive, Punctual, and Knowledgeable Team

This company is fantastic! As a small business owner here in Connecticut, I highly recommend their services. Doug, the owner of the IT Firm, is very professional and punctual. Valued Technology Services is there for all your Business IT needs overall with great knowledgeable business partners to help along the way.

Bradley L. Sorrentino
President & CEO
Sorrentino Legal